The SMT Committee on Race and Ethnicity maintains its own webpage, with information on diversity grants and teaching tools, its mentoring and networking initiative, and its own discussion forum.
Mission and Activities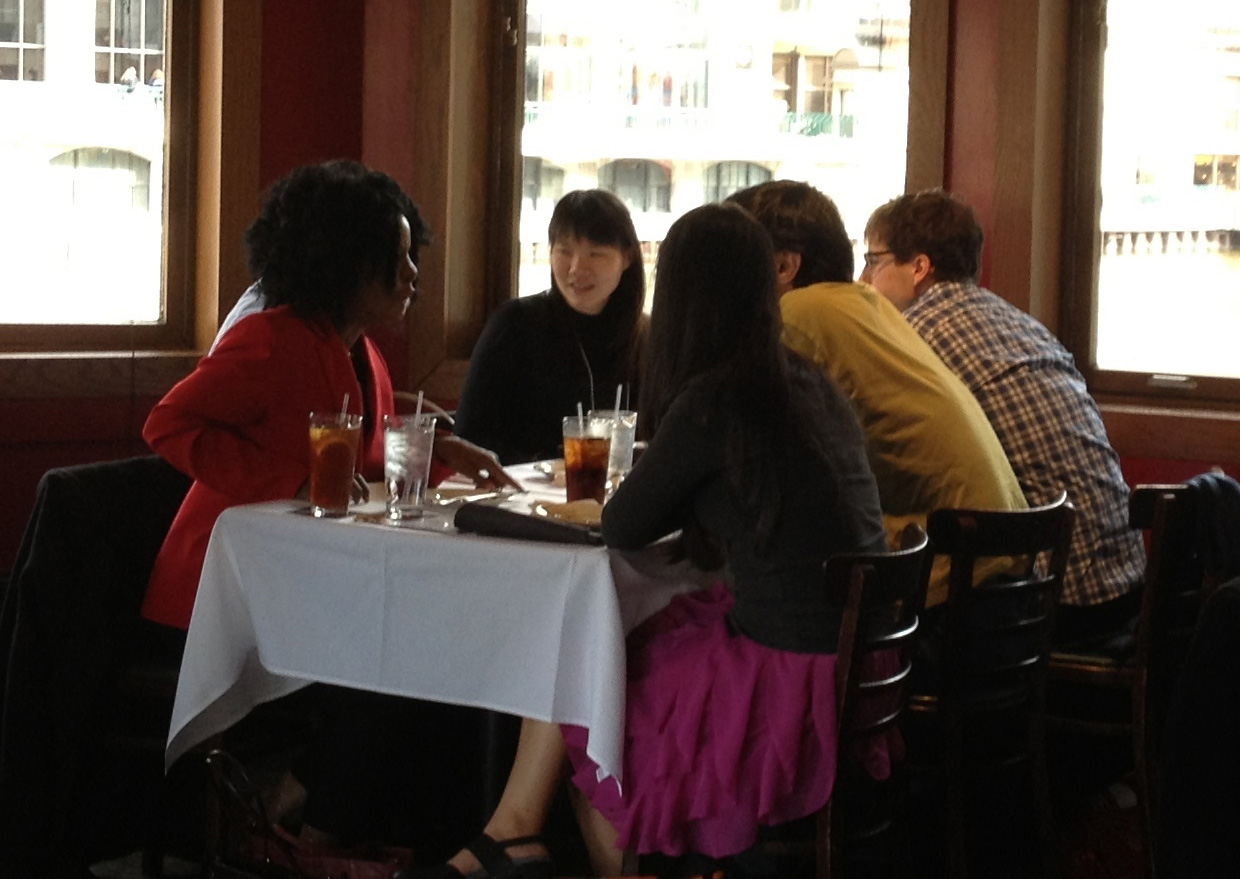 The SMT Committee on Race and Ethnicity seeks to promote diversity--of race, of culture, of values, and of points of view--within the Society, detailed in its Statement of Purpose (pdf). To this end, the Committee is involved with issues and pursuits in order to:
offer a venue for the voicing of concerns about diversity by SMT members, and bring such concerns to the attention of the Executive Board, or the Society as a whole, as the Committee deems appropriate;
develop means of offering support, in the form of mentoring, arranging relevant colloquia and other events at national meetings, and so forth, to diverse members of the Society;
work with the Committee on Diversity of the American Musicological Society and other scholarly societies in providing program sessions and informal forums at national meetings, encouraging participation in regional societies, and seeking grant support for common initiatives;
offer funding for conference attendance through the SMT Minority Travel Grant and the SMT International Travel Grant.
Report on the demographics of the Society (prepared by the Ad Hoc Committee on Demographics)
Members
Contact
For any questions pertaining to the SMT Committee on Race and Ethnicity, please contact Somangshu Mukherji, Chair.